KCSD Board of Education Meeting
06/19/2019 07:00 PM ET
Description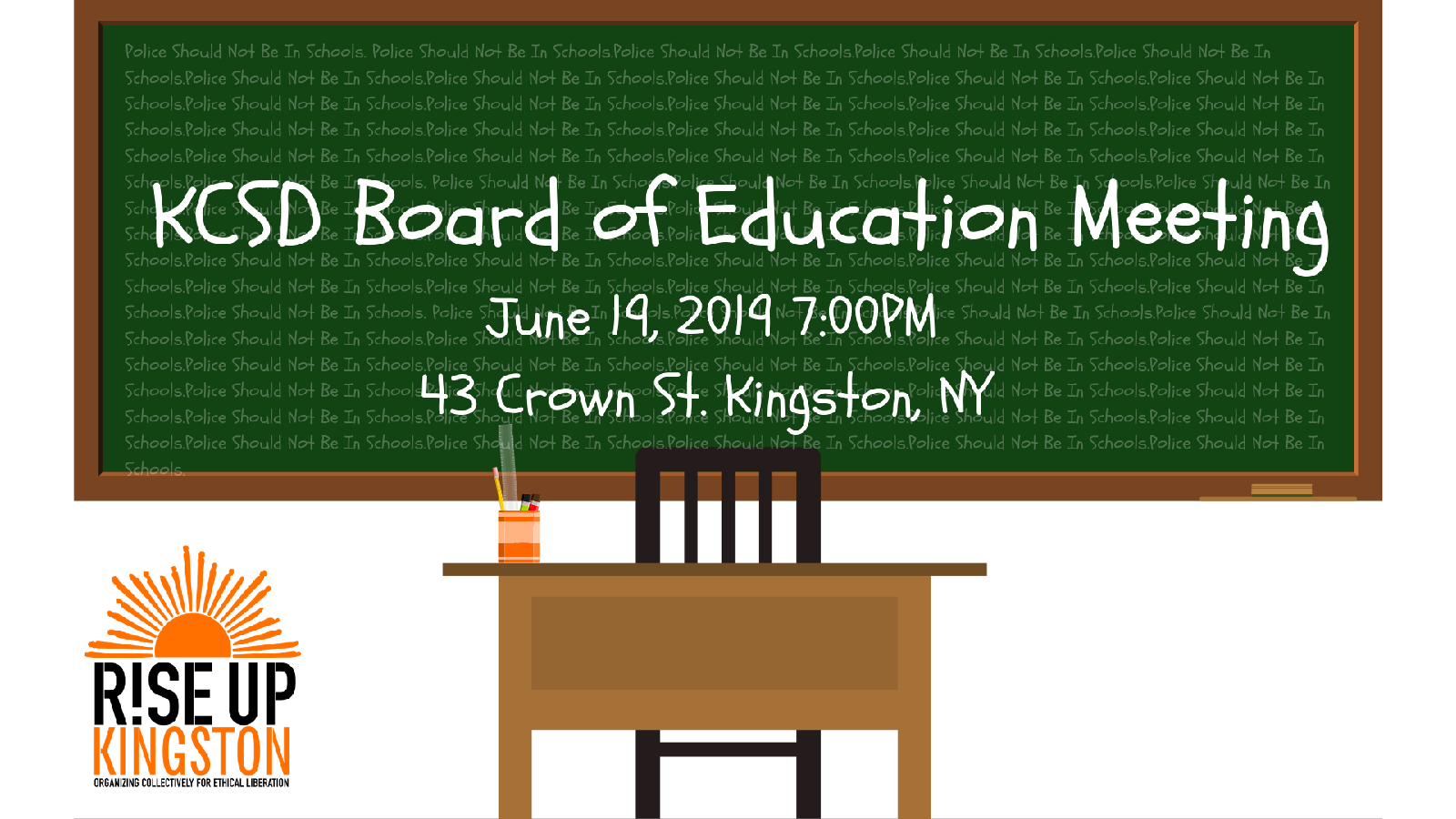 Join members of Rise Up Kingston who are speaking out about the use of Police in our schools. If you would like to speak out contact us with any questions! If you can attend just to bear witness that is important too!

More details below:

On May 7th, we emailed all members of the KCSD school board asking them about the "process that the district will go through the meet the standards set forth in the 2019-20 NYS Enacted Budget requiring districts to define the roles and areas of responsibility between school personnel, security and law enforcement."

Instead of a response on that issue, we were sent the current contracts between Kingston Police, Ulster Police and the Kingston City School District.

The contract clearly states "Under no circumstances shall an SRO" be a school disciplinarian. The SRO will not be involved in the enforcement of disciplinary infractions that do not constitute violations of the law."

WE KNOW THIS HAPPENS REGULARLY.

We need officers held accountable to violating their contract, and we need to know how the district will include the community in implementation of the new legislation passed in the state budget.